With Christmas only a month away, holiday shopping is now in full swing. It can be stressful trying to figure out what to get your loved ones. I think the number one thing you can give another person is the gift of health – which you can give (indirectly) by wrapping one of these awesome health and fitness gadgets.
1. FINIS Neptune Underwater MP3 Player
  $120, Amazon.com

Ever said no to swimming laps because you can't listen to your music like you can on a treadmill? That isn't an excuse anymore if you have a FINIS Neptune Underwater MP3 Player. This gadget doesn't have earbuds – sound is transmitted from your cheekbone to your inner ear. With 4GB of storage, users will make waves swimming to their favorite tunes and podcasts.
2. HAPIfork
    $100, Amazon.com
"Eating like a horse" is never a compliment. HAPIfork ensures that you'll never hear those words. If you start eating too fast, the fork will light up and vibrate to alert you. The nifty utensil also measures your "fork servings" (how often you bring your fork to your mouth) and the time it takes for you to eat a meal. Users can track their progress online and receive support through a coaching program.
3. Lululemon Mind and Body Kit
$58, Lululemon.com
Okay, so this isn't technically a gadget, but it's just as important! After an intense workout, trying to find shampoo or a few hair ties can be a hassle. Avoid that and find everything you need with this bag, outfitted with several pouches. There are also clear, removable bags that are perfect for gym (and travel!) sized toiletries and cosmetics.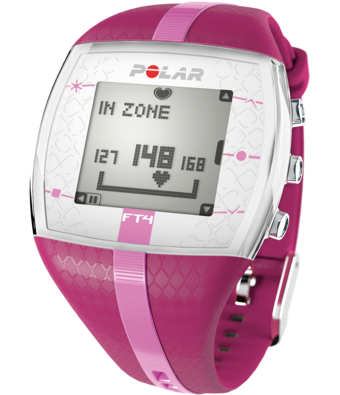 4. FT4 Heart Rate Monitor
$100, Polar.com
There are health gizmos out there that can tell you a zillion things about what's happening in your body, but sometimes simplicity is better. That's where the FT4 Heart Rate Monitor comes in – it measures the calories you burn and tracks your heart rate over time.
5. S'well Water Bottle
    $25, Swell.com
Water is an essential part of every workout and, by extension, so is a (hopefully reusable) water bottle. S'well water bottles are non-toxic, non-leaching, and BPA-free, and keep cold beverages (like water!) cold for 24 hours and hot beverages hot for 12. And it doesn't "sweat" – you can put it with other things and it won't make a mess.
Check back every Monday for more fitness tips from Kathleen!
Image via Lovely Pics